Providing white-label website development and related digital marketing services to Graphic Designers, Marketing Agencies or any business that would like to offer these services to their clients.
Transforming your designs into websites that work
All sites are private-labelled, responsive, editable and upgradable
You need no technical knowledge, we train and support your clients directly
You get wholesale rates and ongoing commissions
Your client is your client, not ours
We are Australian with NO overseas outsourcing
Free sign up and no lock-in contracts
Our Services
Transforming your designs into websites that work.
Domains, Hosting & Security
Let us take care of the ongoing registrations for domain names and secure certificates and getting your client's website and emails online.
Website Setup, Component Integration
Our website technicians will install and configure the website management tools specifically to your client's website requirements.
Custom Website Development
Need something out of the box? Our web app developers will create custom components that integrated seamlessly with the other tools.
Responsive Design Implementation
Our technicians will implement your designs, both web and email, and make them adaptable to any screen size they are viewed on.
Social Media Integration
We will create links to your social pages for visitors to follow and integrate the tools to share web content to social media platforms.
Content Layout / Optimisation & Search Engine Submission
Have our expert layout your clients web pages, blogs, etc. and optimise and submit them to the major search engines.
Training & Support
Our highly skilled web technicians will train and support your client on the website management tools and help them setup their emails.
Maintenance & Upgrades
If your client would rather us make changes to the website or upgrade it with additional features, then we can do that too.
Maximize your clients' business exposure with our
cutting edge website management tools!
The Platform
The Internet Platform is a website management system that includes the necessary components needed to quickly and easily build and maintain world-class websites. These components have been built from the ground up to integrate seamlessly with each other. Combining the components below, we can build websites of any type from CMS and blogging to ecommerce to event booking to directory listings and beyond.
Content Management System
Our fully featured CMS allows you to manage and update your website with new pages, fresh content, blog posts, image galleries, and much more.
Email Marketing System
The Internet Platform's EMS has the ability to capture visitor details, create and schedule emails, and much more.
Membership Management System
Easy to use and provides all the features you need to manage your online membership database.
Product Catalogue System
The fully integrated Product Catalogue System makes setting up and managing your online store simple and cost effective.
Service Booking System
The Internet Platform's SBS will streamline the booking process and provide high class features for whatever your requirements may be.
Order Management System
A simple all-in-one solution that makes it easy for you to provide a secure, custom branded, fully integrated way to accept payments online.

Our core principles.
// Technology
// Innovative
// Development
// Integrity
// Adaptive
// Creative
// Excellence
// Improvement
// Systemisation
// Commitment
Recent Projects
Our website development portfolio showcases a wide range of businesses.
---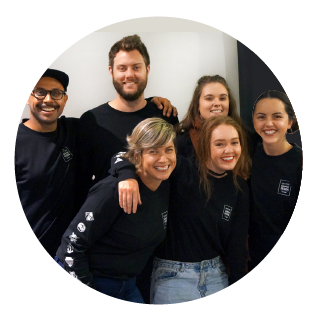 What Partners Say
Track record for delivering high quality websites and support.
"Joining the Inology website reseller program has had a huge positive impact on my business and revenues. Visually the websites always look exactly like the designs I send through, they provide full support to my clients so I don't have to, and their technical skill means no matter what my client wants on their website they can provide it fast and affordably. It's great to finally find a web developer I can rely on and trust 100% to deal with my clients directly."
Kelly Robinson, Gold Coast Graphic Design